A candle with a twist...
Lemon Tree Candles are not only different, fun, and easy to use; but, they are especially appealing to your senses!
The luxurious aromas can be therapeutic by stimulating and relaxing your mind while the nourishing shea butter and essential oils form a warm lotion that softens and soothes your skin.
Each lotion candle is hand-poured using natural cosmetic-grade soy wax combined with 100% skin safe ingredients
including 
phthalate free
 fragrance infused with essential oils.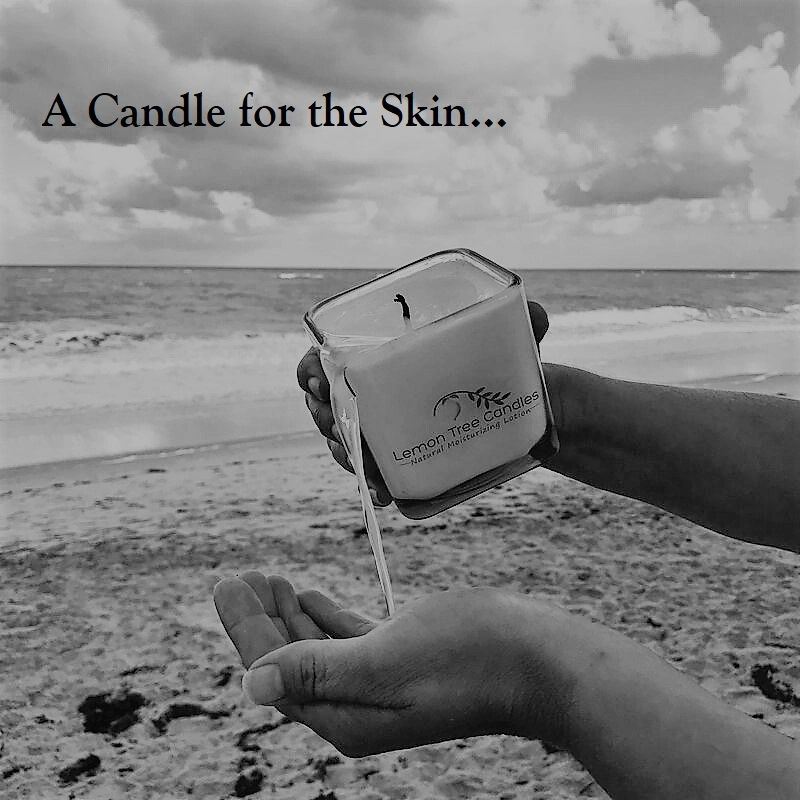 Light your candle.  As it burns a pool of warm liquid (lotion/massage oil) will form at the top. Once the liquid forms you may use it as a lotion for dry irritated skin or as a massage oil. 
Dip your fingers directly into the liquid or you may pour into your palm or directly onto your skin for use all over your body. 
PLEASE NOTE:  (oil/lotion gets warm: however, it does not get hot enough to burn you.)